Family Prayer
In the Morning
Wednesday after the Second to Last Sunday of Epiphany: World Mission Sunday, or Sexagesima
Epiphanytide

These devotions follow the basic structure of the Daily Office of the Church and are particularly appropriate for families with young children.

The Reading and the Collect may be read by one person, and the other parts said in unison, or in some other convenient manner.
Opening Sentence
O Lord, open my lips, and my mouth shall show forth your praise.
PSALM 51:15
From the rising of the sun to its setting my name will be great among the nations, and in every place incense will be offered to my name, and a pure offering. For my name will be great among the nations, says the Lord of hosts.
MALACHI 1:11
The Psalm
Psalm 51:10-12
Miserere mei, Deus
10 Create in me a clean heart, O God,*
and renew a right spirit within me.
11 Cast me not away from your presence,*
and take not your holy Spirit from me.
12 O give me the comfort of your help again,*
and sustain me with your willing Spirit.
Glory be to the Father, and to the Son, and to the Holy Spirit; *
as it was in the beginning, is now, and ever shall be, world without end. Amen.
A READING FROM HOLY SCRIPTURE
COLOSSIANS 3:1-4
If then you have been raised with Christ, seek the things that are above, where Christ is, seated at the right hand of God. Set your minds on things that are above, not on things that are on earth. For you have died, and your life is hidden with Christ in God. When Christ who is your life appears, then you also will appear with him in glory.
Genesis 49
Jacob Blesses His Sons
49 Then Jacob called his sons and said, "Gather yourselves together, that I may tell you what shall happen to you in days to come.
2 "Assemble and listen, O sons of Jacob,
    listen to Israel your father.
3 "Reuben, you are my firstborn,
    my might, and the firstfruits of my strength,
    preeminent in dignity and preeminent in power.
4 Unstable as water, you shall not have preeminence,
    because you went up to your father's bed;
    then you defiled it—he went up to my couch!
5 "Simeon and Levi are brothers;
    weapons of violence are their swords.
6 Let my soul come not into their council;
    O my glory, be not joined to their company.
For in their anger they killed men,
    and in their willfulness they hamstrung oxen.
7 Cursed be their anger, for it is fierce,
    and their wrath, for it is cruel!
I will divide them in Jacob
    and scatter them in Israel.
8 "Judah, your brothers shall praise you;
    your hand shall be on the neck of your enemies;
    your father's sons shall bow down before you.
9 Judah is a lion's cub;
    from the prey, my son, you have gone up.
He stooped down; he crouched as a lion
    and as a lioness; who dares rouse him?
10 The scepter shall not depart from Judah,
    nor the ruler's staff from between his feet,
until tribute comes to him;
    and to him shall be the obedience of the peoples.
11 Binding his foal to the vine
    and his donkey's colt to the choice vine,
he has washed his garments in wine
    and his vesture in the blood of grapes.
12 His eyes are darker than wine,
    and his teeth whiter than milk.
13 "Zebulun shall dwell at the shore of the sea;
    he shall become a haven for ships,
    and his border shall be at Sidon.
14 "Issachar is a strong donkey,
    crouching between the sheepfolds.
15 He saw that a resting place was good,
    and that the land was pleasant,
so he bowed his shoulder to bear,
    and became a servant at forced labor.
16 "Dan shall judge his people
    as one of the tribes of Israel.
17 Dan shall be a serpent in the way,
    a viper by the path,
that bites the horse's heels
    so that his rider falls backward.
18 I wait for your salvation, O Lord.
19 "Raiders shall raid Gad,
    but he shall raid at their heels.
20 "Asher's food shall be rich,
    and he shall yield royal delicacies.
21 "Naphtali is a doe let loose
    that bears beautiful fawns.
22 "Joseph is a fruitful bough,
    a fruitful bough by a spring;
    his branches run over the wall.
23 The archers bitterly attacked him,
    shot at him, and harassed him severely,
24 yet his bow remained unmoved;
    his arms were made agile
by the hands of the Mighty One of Jacob
    (from there is the Shepherd, the Stone of Israel),
25 by the God of your father who will help you,
    by the Almighty who will bless you
    with blessings of heaven above,
blessings of the deep that crouches beneath,
    blessings of the breasts and of the womb.
26 The blessings of your father
    are mighty beyond the blessings of my parents,
    up to the bounties of the everlasting hills.
May they be on the head of Joseph,
    and on the brow of him who was set apart from his brothers.
27 "Benjamin is a ravenous wolf,
    in the morning devouring the prey
    and at evening dividing the spoil."
Jacob's Death and Burial
28 All these are the twelve tribes of Israel. This is what their father said to them as he blessed them, blessing each with the blessing suitable to him. 29 Then he commanded them and said to them, "I am to be gathered to my people; bury me with my fathers in the cave that is in the field of Ephron the Hittite, 30 in the cave that is in the field at Machpelah, to the east of Mamre, in the land of Canaan, which Abraham bought with the field from Ephron the Hittite to possess as a burying place. 31 There they buried Abraham and Sarah his wife. There they buried Isaac and Rebekah his wife, and there I buried Leah— 32 the field and the cave that is in it were bought from the Hittites." 33 When Jacob finished commanding his sons, he drew up his feet into the bed and breathed his last and was gathered to his people.
A period of silence may follow.
The Apostles' Creed
I believe in God, the Father almighty,
creator of heaven and earth.
I believe in Jesus Christ, his only Son, our Lord.
He was conceived by the Holy Spirit
and born of the Virgin Mary.
He suffered under Pontius Pilate,
was crucified, died, and was buried.
He descended to the dead.
On the third day he rose again.
He ascended into heaven,
and is seated at the right hand of the Father.
He will come again to judge the living and the dead.
I believe in the Holy Spirit,
the holy catholic Church,
the communion of saints,
the forgiveness of sins,
the resurrection of the body,
and the life everlasting. Amen.
Intercessions
A hymn or canticle may be used.

Prayers may be offered for ourselves and others.
The Lord's Prayer
Our Father, who art in heaven,
hallowed be thy Name,
thy kingdom come,
thy will be done,
on earth as it is in heaven.
Give us this day our daily bread.
And forgive us our trespasses,
as we forgive those
who trespass against us.
And lead us not into temptation,
but deliver us from evil.
For thine is the kingdom,
and the power, and the glory,
for ever and ever. Amen.
The Collect
O Lord, our heavenly Father, almighty and everlasting God, you have brought us safely to the beginning of this day: Defend us by your mighty power, that we may not fall into sin nor run into any danger; and that, guided by your Spirit, we may do what is righteous in your sight; through Jesus Christ our Lord. Amen.
Wednesday after the Second to Last Sunday of Epiphany: World Mission Sunday, or Sexagesima
Almighty God, through the outpouring of the Holy Spirit, you revealed the way of eternal life to every race and nation: Pour out this gift anew, that by the preaching of the Gospel your salvation may reach to the ends of the earth; through Jesus Christ our Lord, who lives and reigns with you, in the unity of the Holy Spirit, one God, for ever and ever. Amen.
A COLLECT FOR GRACE
O Lord, our heavenly Father, almighty and everlasting God, you have brought us safely to the beginning of this day: Defend us by your mighty power, that we may not fall into sin nor run into any danger; and that, guided by your Spirit, we may do what is righteous in your sight; through Jesus Christ our Lord. Amen.
---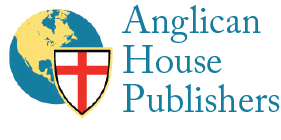 Praying in a group? Want to share your settings?
Share this link to open this screen using your currently configured settings. This can also be used to share your settings between different computers, tablets, or phones.
Copy link Copied!
Your feedback is welcomed
We welcome your feedback or feature requests. We also would appreciate if you report any rubric, calendar, or content errors.
Email us at feedback@dailyoffice2019.com
Post in our Facebook group
Get occasional email updates
Receive a very occasional email when a new feature is launched. We send an email only once every few months and will never share your information with anyone.
Privacy Policy