Family Prayer
At Midday

These devotions follow the basic structure of the Daily Office of the Church and are particularly appropriate for families with young children.

The Reading and the Collect may be read by one person, and the other parts said in unison, or in some other convenient manner.
Opening Sentence
Blessed be the God and Father of our Lord Jesus Christ, who has blessed us in Christ with every spiritual blessing in the heavenly places.
EPHESIANS 1:3
I was glad when they said unto me, "We will go into the house of the Lord."
PSALM 122:1
The Psalm
Psalm 113:1-4
Laudate, pueri
1 Praise the Lord. Sing praises, you servants of the Lord;*
O praise the Name of the Lord.
2 Blessed be the Name of the Lord,*
from this time forth for evermore.
3 The Lord's Name be praised*
from the rising up of the sun to the going down of the same.
4 The Lord is high above all nations,*
and his glory above the heavens.
Glory be to the Father, and to the Son, and to the Holy Spirit; *
as it was in the beginning, is now, and ever shall be, world without end. Amen.
A READING FROM HOLY SCRIPTURE
PHILIPPIANS 4:6-7
Do not be anxious about anything, but in everything by prayer and supplication with thanksgiving let your requests be made known to God. And the peace of God, which surpasses all understanding, will guard your hearts and your minds in Christ Jesus.
Luke 24:13-53
On the Road to Emmaus
13 That very day two of them were going to a village named Emmaus, about seven miles from Jerusalem, 14 and they were talking with each other about all these things that had happened. 15 While they were talking and discussing together, Jesus himself drew near and went with them. 16 But their eyes were kept from recognizing him. 17 And he said to them, "What is this conversation that you are holding with each other as you walk?" And they stood still, looking sad. 18 Then one of them, named Cleopas, answered him, "Are you the only visitor to Jerusalem who does not know the things that have happened there in these days?" 19 And he said to them, "What things?" And they said to him, "Concerning Jesus of Nazareth, a man who was a prophet mighty in deed and word before God and all the people, 20 and how our chief priests and rulers delivered him up to be condemned to death, and crucified him. 21 But we had hoped that he was the one to redeem Israel. Yes, and besides all this, it is now the third day since these things happened. 22 Moreover, some women of our company amazed us. They were at the tomb early in the morning, 23 and when they did not find his body, they came back saying that they had even seen a vision of angels, who said that he was alive. 24 Some of those who were with us went to the tomb and found it just as the women had said, but him they did not see." 25 And he said to them, "O foolish ones, and slow of heart to believe all that the prophets have spoken! 26 Was it not necessary that the Christ should suffer these things and enter into his glory?" 27 And beginning with Moses and all the Prophets, he interpreted to them in all the Scriptures the things concerning himself.
28 So they drew near to the village to which they were going. He acted as if he were going farther, 29 but they urged him strongly, saying, "Stay with us, for it is toward evening and the day is now far spent." So he went in to stay with them. 30 When he was at table with them, he took the bread and blessed and broke it and gave it to them. 31 And their eyes were opened, and they recognized him. And he vanished from their sight. 32 They said to each other, "Did not our hearts burn within us while he talked to us on the road, while he opened to us the Scriptures?" 33 And they rose that same hour and returned to Jerusalem. And they found the eleven and those who were with them gathered together, 34 saying, "The Lord has risen indeed, and has appeared to Simon!" 35 Then they told what had happened on the road, and how he was known to them in the breaking of the bread.
Jesus Appears to His Disciples
36 As they were talking about these things, Jesus himself stood among them, and said to them, "Peace to you!" 37 But they were startled and frightened and thought they saw a spirit. 38 And he said to them, "Why are you troubled, and why do doubts arise in your hearts? 39 See my hands and my feet, that it is I myself. Touch me, and see. For a spirit does not have flesh and bones as you see that I have." 40 And when he had said this, he showed them his hands and his feet. 41 And while they still disbelieved for joy and were marveling, he said to them, "Have you anything here to eat?" 42 They gave him a piece of broiled fish, 43 and he took it and ate before them.
44 Then he said to them, "These are my words that I spoke to you while I was still with you, that everything written about me in the Law of Moses and the Prophets and the Psalms must be fulfilled." 45 Then he opened their minds to understand the Scriptures, 46 and said to them, "Thus it is written, that the Christ should suffer and on the third day rise from the dead, 47 and that repentance for the forgiveness of sins should be proclaimed in his name to all nations, beginning from Jerusalem. 48 You are witnesses of these things. 49 And behold, I am sending the promise of my Father upon you. But stay in the city until you are clothed with power from on high."
The Ascension
50 And he led them out as far as Bethany, and lifting up his hands he blessed them. 51 While he blessed them, he parted from them and was carried up into heaven. 52 And they worshiped him and returned to Jerusalem with great joy, 53 and were continually in the temple blessing God.
A period of silence may follow.
Intercessions
Prayers may be offered for ourselves and others.
The Lord's Prayer
Our Father, who art in heaven,
hallowed be thy Name,
thy kingdom come,
thy will be done,
on earth as it is in heaven.
Give us this day our daily bread.
And forgive us our trespasses,
as we forgive those
who trespass against us.
And lead us not into temptation,
but deliver us from evil.
For thine is the kingdom,
and the power, and the glory,
for ever and ever. Amen.
The Collect
Blessed Savior, at this hour you hung upon the Cross, stretching out your loving arms: Grant that all the peoples of the earth may look to you and be saved; for your tender mercies' sake. Amen.
Monday after the Second Sunday after Pentecost, or the First Sunday after Trinity (Proper 6)
O Lord, from whom all good proceeds: Grant us the inspiration of your Holy Spirit, that we may always think those things that are good, and by your merciful guidance may accomplish the same; through Jesus Christ our Lord, who lives and reigns with you and the Holy Spirit, one God, for ever and ever. Amen.
Father of all mercies, you revealed your boundless compassion to your apostle Saint Peter in a three-fold vision: Forgive our unbelief, we pray, and so strengthen our hearts and enkindle our zeal, that we may fervently desire the salvation of all people, and diligently labor in the extension of your kingdom; through him who gave himself for the life of the world, your Son our Savior Jesus Christ. Amen.
---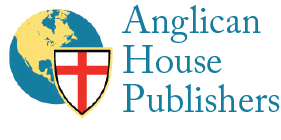 Praying in a group? Want to share your settings?
Share this link to open this screen using your currently configured settings. This can also be used to share your settings between different computers, tablets, or phones.
Copy link Copied!
Your feedback is welcomed
We welcome your feedback or feature requests. We also would appreciate if you report any rubric, calendar, or content errors.
Email us at feedback@dailyoffice2019.com
Post in our Facebook group
Get occasional email updates
Receive a very occasional email when a new feature is launched. We send an email only once every few months and will never share your information with anyone.
Privacy Policy